Personalized Photo Pillows for the Ultimate in Customization
Table of Contents
If you want to capture memories in a unique way, a custom pillow with your photo of choice is definitely the ultimate in personalizing items. With transfer paper and other media, you can easily create personalized photo pillows, whether for yourself, as gifts, or even as a business.
In this article, we will explore the processes and materials involved in creating heat transfer and sublimation custom pillows.
Image source: pexels
Heat Transfer Paper
The transfer papers are dark and light transfer paper and sublimation paper. Some are compatible with inkjet only while others are used with a laser inkjet.
The advantage of using heat transfer is producing high-quality images with vibrant colors. Some disadvantages are the risk of cracking or fading over time and the limitations on the types of fabrics you can print on.
The good thing about transfer paper is the use of household iron as an alternative if you don't have a heat press machine.
Dark Transfer Paper
This heat transfer paper works on dark-colored personalized pillows. It has a thick and opaque backing paper. This is compatible with either an inkjet or a laser jet printer but not both. Although it is designed for dark colors, you can still use it for light-colored fabrics.
Printing on dark transfer paper doesn't need mirroring. When you're going to heat press it, the image is facing up. Use a protective sheet when applying heat and pressure.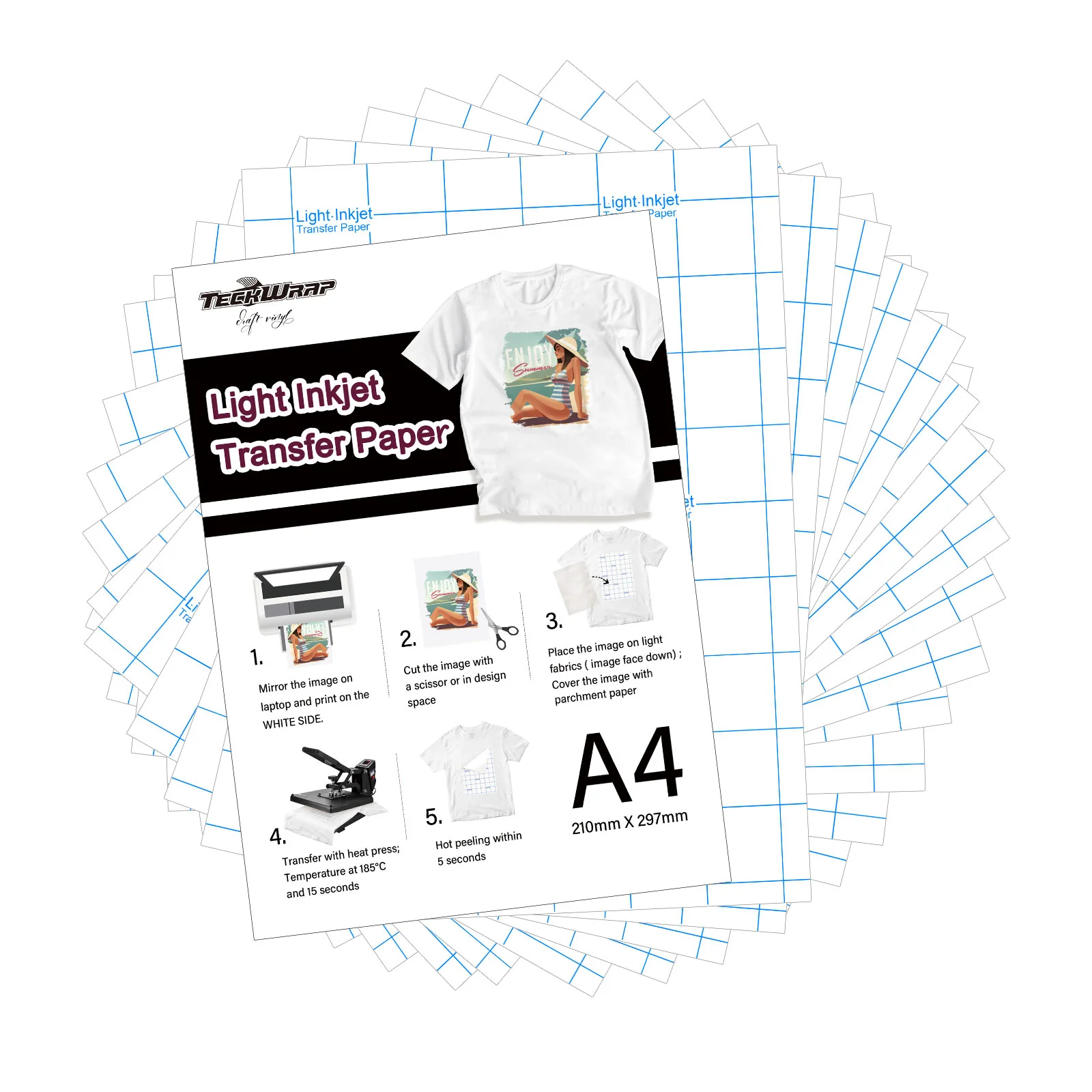 Light Transfer Paper
This transfer paper is best suited on light-colored pillowcases. But it doesn't mean you can't use it in dark colors. The only thing you need to remember is the blending of colors when you use light transfer paper.
Why? Because this material has a transparent backing. When you heat press your photo design onto decorative pillows, you don't see the back side. Thus, some colors in the photo might fuse with the fabric.
Printing on light transfer paper requires reversing or mirroring. You put the image face down on the pillowcase when it's time to transfer.
Sublimation Paper
This paper requires special ink and a printer for it to work properly on your custom pillow. Much like transfer paper, you will need to heat press the printed design on your own pillow.
The difference is the soft texture of the transferred design. Sublimated photo cushions for your room or bed have a softer feel than heat transfer paper.
However, you'll need a heat press machine for the design to adhere well to custom throw pillows. A household iron may not have consistent heat and pressure, which are the two requirements for proper sublimation.
Moreover, sublimation paper is only best for polyester and polyester blends. You can sublimate on cotton but you'll need a glitter HTV for it to adhere to other fabrics.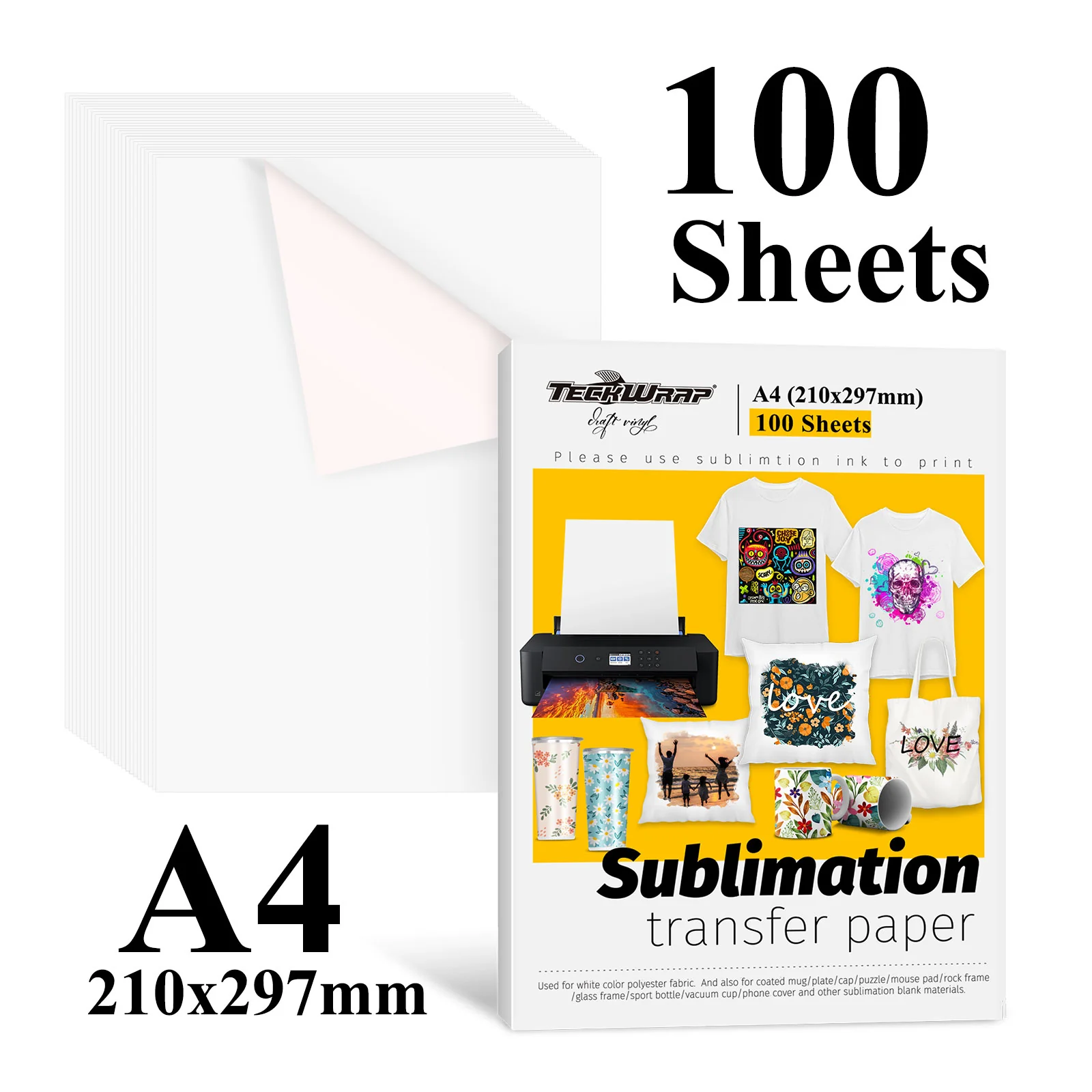 Other Printing Media for Custom Pillows
Aside from heat transfer paper, you can also use other media for personalizing your pillows. Here are three of the most popular methods used today.
HTV: Beginner's Best Friend
Heat transfer vinyl, also known as HTV, uses a vinyl polymer that comes in roll or flat sheets and is typically a single color. With this specialty material, you can personalize T-shirts, pillows, posters banners, and stickers. Like transfer and sublimation paper, you use heat and pressure to print HTV.
HTV involves cutting the vinyl into the desired design using a vinyl cutter, weeding out the excess vinyl, and transferring the design onto the fabric using a heat press.
Unlike DTF transfer, learning this method is the easiest. In fact, HTV is the best for a beginner. There are different types of heat transfer vinyl available, each with its own unique properties and uses. The most common types of HTV include stretchable, glossy, glitter, and holographic.
The downside of using this however is the limitations on design. You can only use simple photo designs that look more like vector graphics. Photorealistic design is hard to achieve with HTV.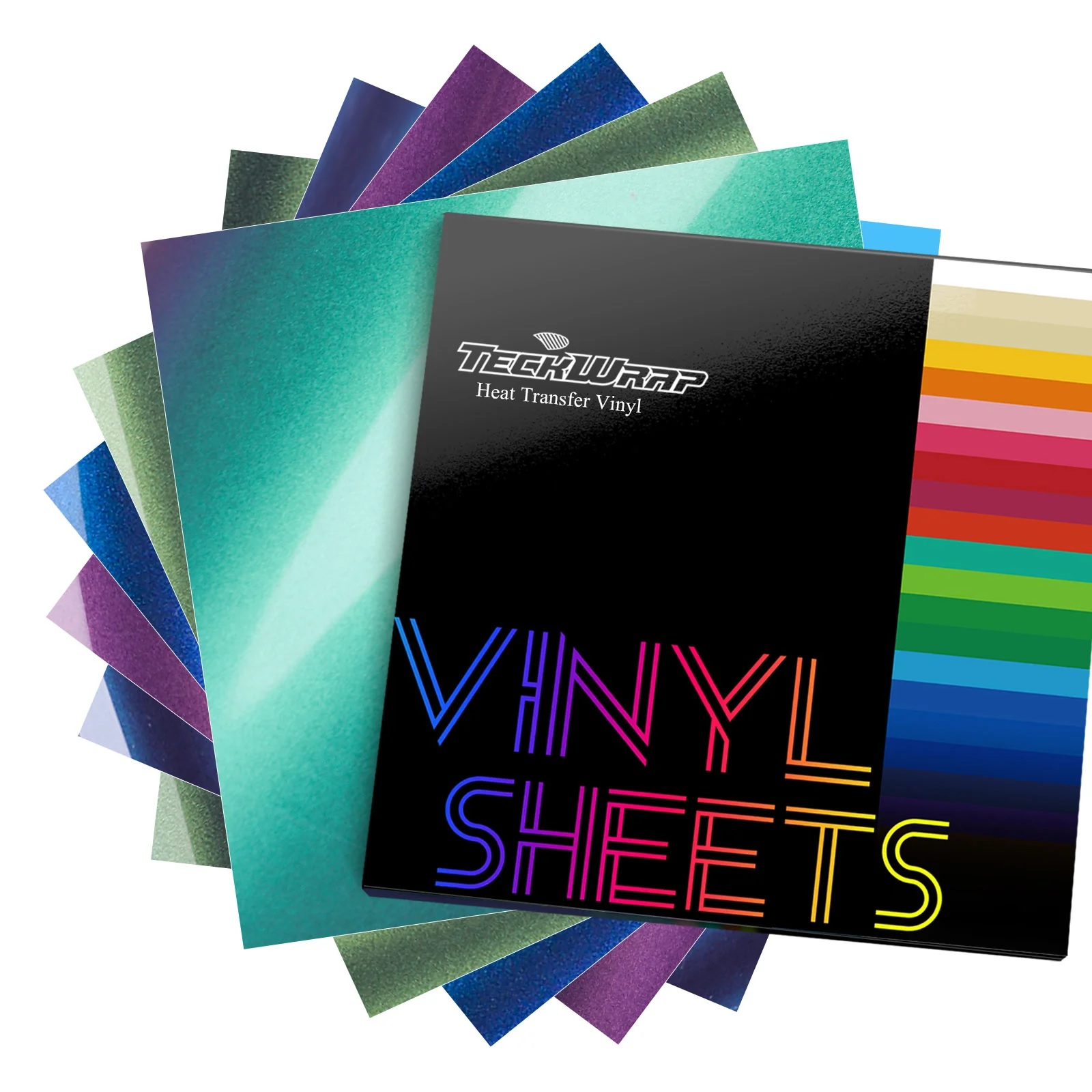 DTF Transfer: Preferred by Business
DTF transfer is a relatively new technology. It allows the transfer of prints onto fabric using a transfer film. The process begins by printing designs onto a transfer film, which is then covered with a special adhesive powder.
The design is cured with a DTF oven and transferred onto the fabric using a heat press. You can print on any color and material using this method. This is also more cost-effective for small to medium-sized print runs done by entrepreneurs for their customers.
Screen Printing: Cost-Efficient in Bulk
Screen printing involves transferring a stenciled design onto a flat surface using a mesh screen, ink, and a squeegee. Although this method is easy to learn, the first setup is a bit expensive. Thus, it is not recommended for beginners who just casually print for personal use. You can still have this method if you got the budget to start.
Best Ideas for Photo Pillows
Personalization is a key factor in creating lasting memories with photo pillows. Here are simple ideas where you can make memories last with custom photo pillow made.
Family Portraits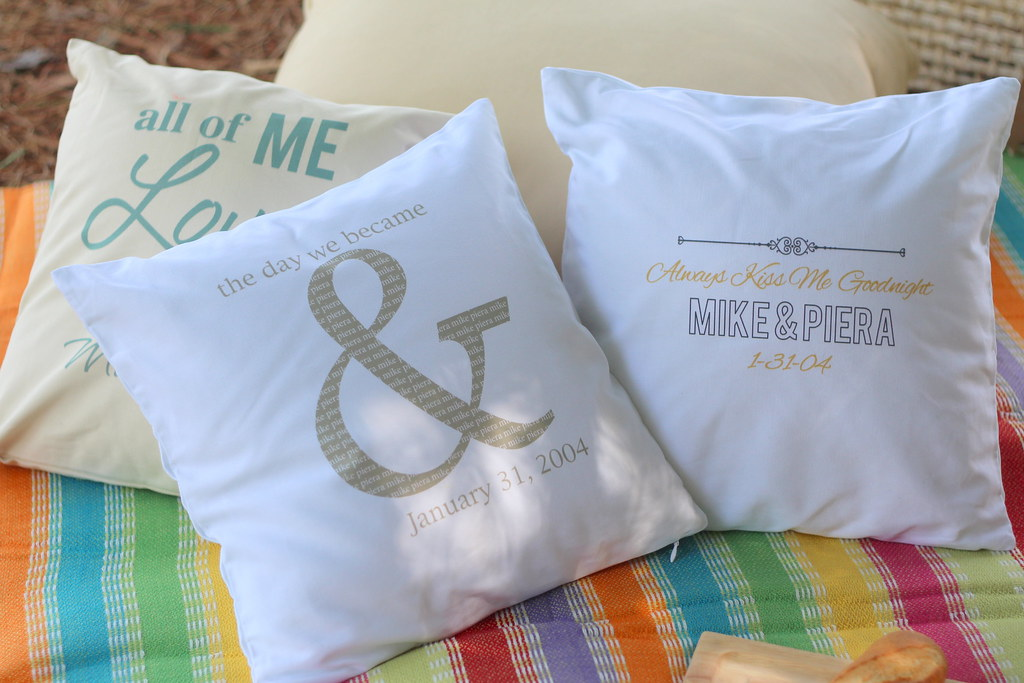 Image source: flicker
Customize your pillows with your favorite photos of your family and loved ones, the best gift you can give in any occasion such as a birthday celebration. You can also create a commemorative pillow for the bride and groom for their wedding favors or gift. Use baby photos to create a special gift for new parents. Alternatively, you can print a family picture to create a holiday-themed pillow for the home couch.
Travel Adventures
You can use scenic photographs from your travels and transfer them onto pillows to remind you of your adventures. Then, you can add names, dates, and special messages. If you buy fabric from the places you travel, you can also use that to make the photo pillows more special.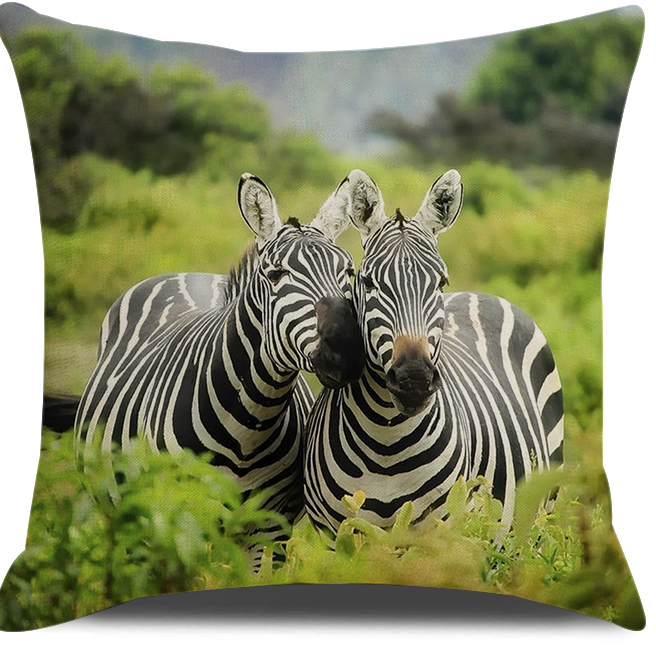 Image source: rawpixel
Favorite Pet
Use your pet's photo as background for your photo pillow. This way you can capture the memories of your pets for life.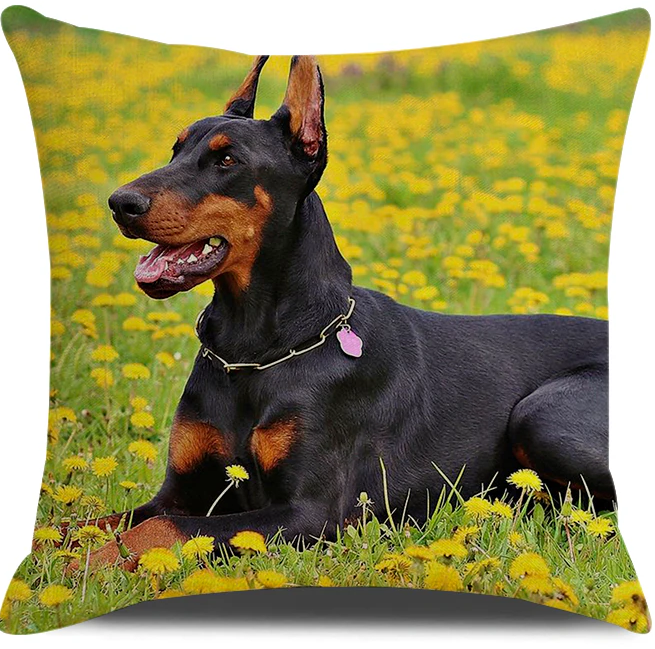 Image source: rawpixel
Conclusion
A personalized photo pillow is an ingenious way to make lifelong remembrances. Of course, you can just buy this pillow online but you'll have to think shipping and delivery times. If you have a printer at home, transfer paper and a household iron, you can do it yourself.
These printing methods make transfering of your beloved photos easy onto fabric and create custom photo pillows. You can choose the layouts, colors and background.
These pillows are the perfect gift for your mom, family and friends. For finishing touches, you can embellish the pillow with rhinestones, tassels, or any decoration that creates harmony with the overall design.